There we have never been, there we will never be, there is where we are.
Every 100 years the Collective Re demands a person who has to go into the zwischenraum to get checked whether it is able to preserve the community.
The young Myra is the chosen one. In the zwischenraum she meets Candy, a blonde girl on roller skates. The Collective insists that Myra should kill Candy. Only than she is allowed to return to the Collective.
Myra slowly loses her memory causes on the power of the zwischenraum, the lost memory brings you back to the moment in life before you realize you have the need to be loved by someone.
The zwischenraum, a space between past and future, tradition and vision. Whoever enters it, lost his identity and lingers on the threshold between the rooms of our world.
A music-performance-play for two female voices, choir and band (dr., org., git. & tape) and amplified roller skates.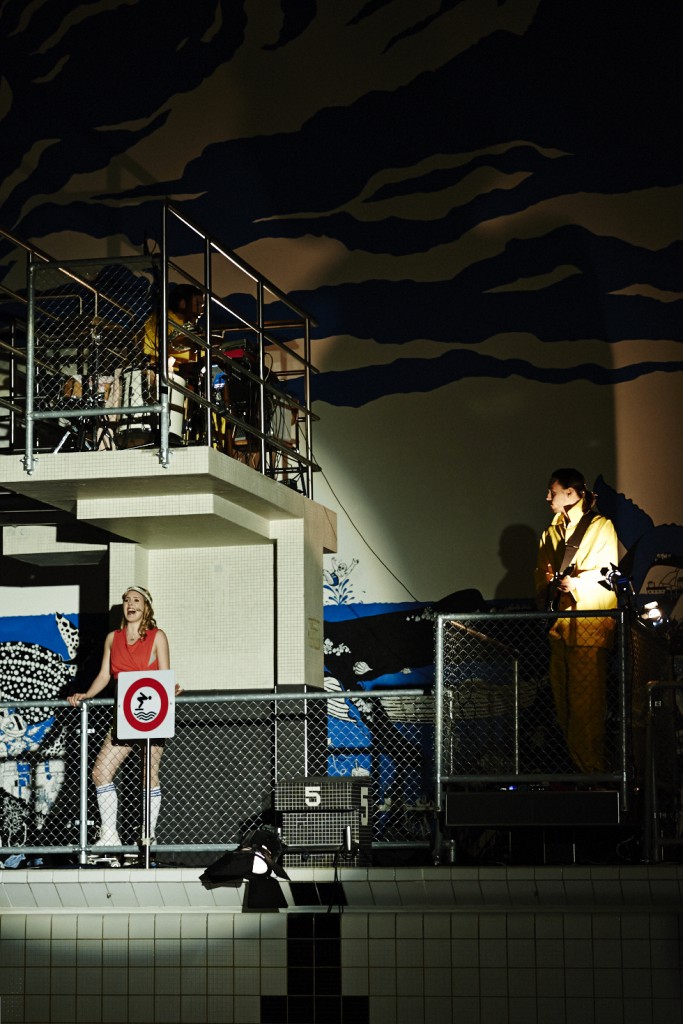 Duration: 70 min
Language: english
Place: empty public bath
The music-performance-play From Room to Room combines the popmusic of Maren Montauk (Oak & electrorot), Composed Theatre and performance of actors and (with) the audience.
Konzept & Idee: Maren Kessler
Komposition & Text: Maren Kessler
Songs: Maren Montauk mit Oak & electrorot
Regie: Hersilie Ewald, Ines Hu, Maren Kessler
Dramaturgie: Ines Hu, Maren Kessler
Kostümberatung: Sarah Schittek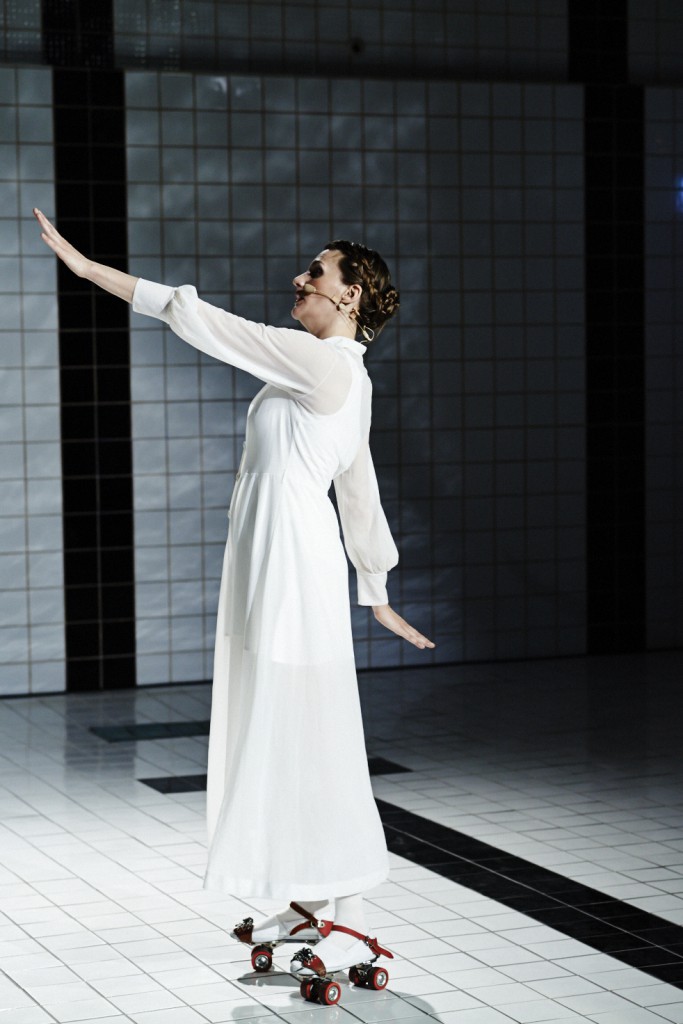 Actors
Myra: Maren Kessler
Candy: Anja Ritterbusch
Kollektiv: Simon Borer, Zita Bucher, Nicolas Engel, Stefanie Erni, Franziska Brücker
Musiker: Michael Büschelmann (e-guitar)
Mike Kapelle (e-beats)
David Schwarz (sound/organ/drums)
Installation: Corina Schaltenegger
Ton: Victor Wolf
Grafik: Druckpunkt  Weimar
neubad.org
Im Rahmen des Festivals der Hochschule Luzern
Wege der Wahrnehmung: Musik und Raum
Master-Abschluss in Music & Performance Art
Read More